Viime vuonna lensi pihalle somesta, jos pohti ääneen, että virus saattaisi olla peräisin jenkkiviraston rahoittamasta sotateollisuuslaboratoriosta Kiinassa.
Tänä vuonna Faucin sähköposteista paljastui, että hän on ohjannut veronmaksajien varoja viruksen kehitystyöhön Kiinassa. Pitkään hän jaksoi silti yrittää kiistää asian:
.
.
.
Nyt asia on tullut selväksi, ja Fauci on syyllistynyt monenlaisiin rikoksiin:
.
Faucin virasto vihdoin myöntää rahoittaneensa vaarallisen viruksen kehitystyötä. Mitä muuta he salaavat suurelta yleisöltä?
Amerikkalaisten veronmaksajien rahaa meni kuin menikin kansainvälisissä sopimuksissa kiellettyyn "gain of function" tutkimukseen Wuhanin viruslaboratoriossa, vaikka Fauci's toistuvasti kiisti rahoittaneensa sellaista.
"Gain-of-function" tarkoittaa tutkimusta, jossa viruksesta pyritään tekemään tehokkaampi ihmisiä vastaan – tappavampi, tarttuvampi tai muuten kuumottavampi.
Lawrence Tabak, johtava National Institutes of Health virkailija, myönsi ruman totuuden, syyttäen rahoitusta saanutta New Yorkista käsin toimivaa EcoHealth Alliancea unohduksesta raportoida asiasta. [salaliittoteoreetikot ovat puhuneet juuri tästä salaliitosta jo keväästä saakka, ja nyt sekin paljastui virallisesti]
.
Vuodettu rahoitushakemus vahvistaa, että amerikkalaiset ja kiinalaiset tutkijat aikoivat luoda uuden k-viruksen
[Edes Darpa ei ollut niin hullu, että olisi rahoittanut sellaista tutkimusta. Fauci ei voinut jatkaa sellaista tutkimusta enää Amerikassa, joten he löysivät keinon jatkaa sitä Kiinassa, EcoHealth Alliancen kautta]
.
.
.
.
Harvardin epidemiologi Martin Kulldorff kirjoittaa Newsweekissa, ja Elon Musk komppaa:
MARTIN KULLDORFF AND JAY BHATTACHARYA
ON 11/1/21 AT 9:30 AM EDT

Pandemian iskiessä Amerikka tarvitsi neuvonantajaa. Median ja yleisön huomio suuntautui Anthony Fauciin, National Institute of Allergy and Infectious Diseases -johtajaan. Harmiksemme Fauci oli väärässä epidemian ja tautitoimien suhteen. Todellisuus ja tiede on ottanut karkulaisen kiinni.
Olennaisimmat ongelmat Faucin k-politiikassa:
Luonnollinen immuniteetti. Fauci ajaa pakkopiikityksiä, ja jättää luomuimmuniteetin huomiotta. Amerikassa on jo 45 miljoonaa k-taudin sairastanutta, joilla on piikkejä parempi suoja.
Vanhusten suojelu. Kuka tahansa voi sairastua k-tautiin, mutta vanhuksille tauti voi olla jopa tuhat kertaa vaarallisempi kuin nuorille. Lockdownit eivät suojanneet riskiryhmiä. Fauci ei edes tiennyt, miten sellaisen voisi toteuttaa. Järkevämmällä terveyspolitiikalla muu kansa olisi voinut varsin turvallisesti saavuttaa luonnollisen laumasuojan ja siten hävittää epidemian parissa vuodessa.
Fauci on sen sijaan halunnut jopa pakkopiikittää erityisesti nuoria, joiden luomusuoja toimii hyvin ja jotka eivät injektiotuotteista hyödy.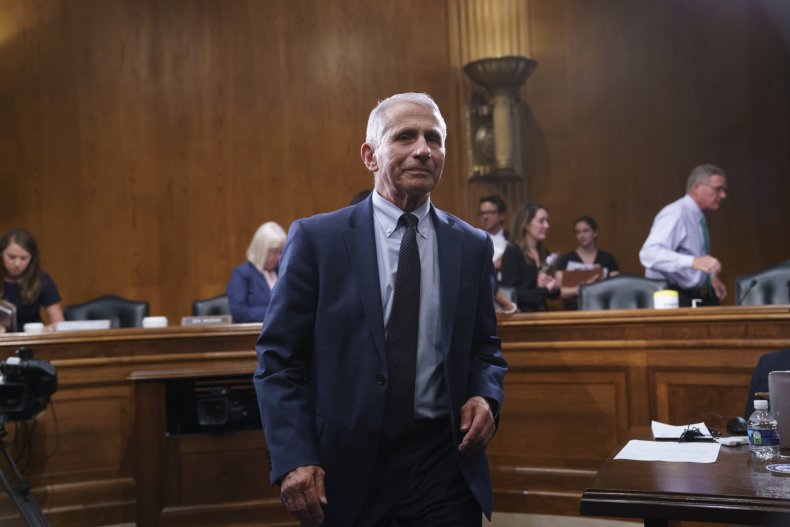 Koulujen sulkemiset.
Kouluissa tarttuu influenssa, muttei juuri k-juttu.
Ruotsi piti päivähoitolat ja koulut auki, ilman maskeja tai edes turvavälejä. Lopputulos? Tasan NOLLA k-kuolemaa lapsissa, ja opettajillekin keskimääräistä pienempi k-riski. Syksyllä 2020 moni Euroopan maa seurasi Ruotsin esimerkkiä, saaden vastaavia tuloksia. Faucin vimma koulujen sulkemiseen saattaa olla yksi pahimmista Amerikan k-politiikan epäonnistumisista.
Maskit. Vihdoin on valmistunut satunnaistettuja tutkimuksia maskien tehosta, ja näyttöä niiden tehosta k-taudin torjunnasta ei edelleenkään ole.
Jäljitys. Joissain tartuntataudeissa, kuten ebolassa ja syfiliksessä, jäljitys on tärkeää. K-taudin tyyppisessä viruksessa jäljitys oli toivotonta tuhlausta ja turhaa.
Tautitoimien aiheuttamat haitat kansanterveydelle. Terveyspolitiikassa perusperiaatteena on, että terveys koostuu monesta osatekijästä. Yhden ainoan tartuntataudin kontrolloiminen ei ole synonyymi terveydelle. Faucia ei ole kiinnostanut lockdownien vaikutus syöpätilanteeseen, sydän- ja verisuonisairauksiin, sokeritaudin hoitoon, lasten peruspiikityksiin, mielenterveyteen and opioidien yliannostuksiin, muutamia mainitakseni. Amerikkalaiset joutuvat elämään – ja kuolemaan –näiden epäonnistuneiden tautitoimien ikävien sivuvaikutusten kanssa, joiden seuraukset ulottuvat hamaan tulevaisuuteen.
Kahdenvälisissä keskusteluissa useimmat kollegani tiedemaailmassa ovat samaa mieltä näistä pointeista. Muutama on puhunutkin ääneen, mutta miksi suurin osa hiljenee? No, osa on kyllä yrittänyt, mutta epäonnistunut. Osa on pysynyt vaiti nähtyään millaiseen lokakampanjaan rohkeat äänet ovat joutuneet mediassa, tai tulleet sensuroiduiksi teknologiajättien toimesta. Osa ei voi poiketa virallisesta linjasta virka-asemansa vuoksi. Moni pelkää menettävänsä akateemista asemaa tai tutkimusrahoitusta, tietäen että juurikin Fauci istuu suurimman tutkimusrahoitusrahakasan päällä mitä maailma on nähnyt.
On aika palata kansanterveyspolitiikan perusperiaatteiden pariin.
Martin Kulldorff, Ph.D., on epidemiologi, biostatistician, Professor of Medicine Harvard Medical Schoolissa. Jay Bhattacharya, MD, Ph.D., on Professor of Health Policy Stanford University School of Medicinessa. Kumpikin on Senior Scholar hiljattain muodostetussa Brownstone Institutessa.
.